We do our best to offer all our guests the services and facilities to make their stay a memorable one.
At Riad Myra, our guests will enjoy the fine cuisine of Fez. Lunches and dinners are served in the central patio, with breathtaking views of the old city of Fez.
The shops are located 50 meters from the riad.
Public transport at 500 meters from the riad.
Secure parking is located 500 meters from the riad.
Riad Myra offers traditional Moroccan cuisine served in our courtyard or charming reading room.
Fez is known for some of the best gourmet cuisine in Morocco and around the world. A cooking class at Riad Myra is a great way to discover Fassis cuisine.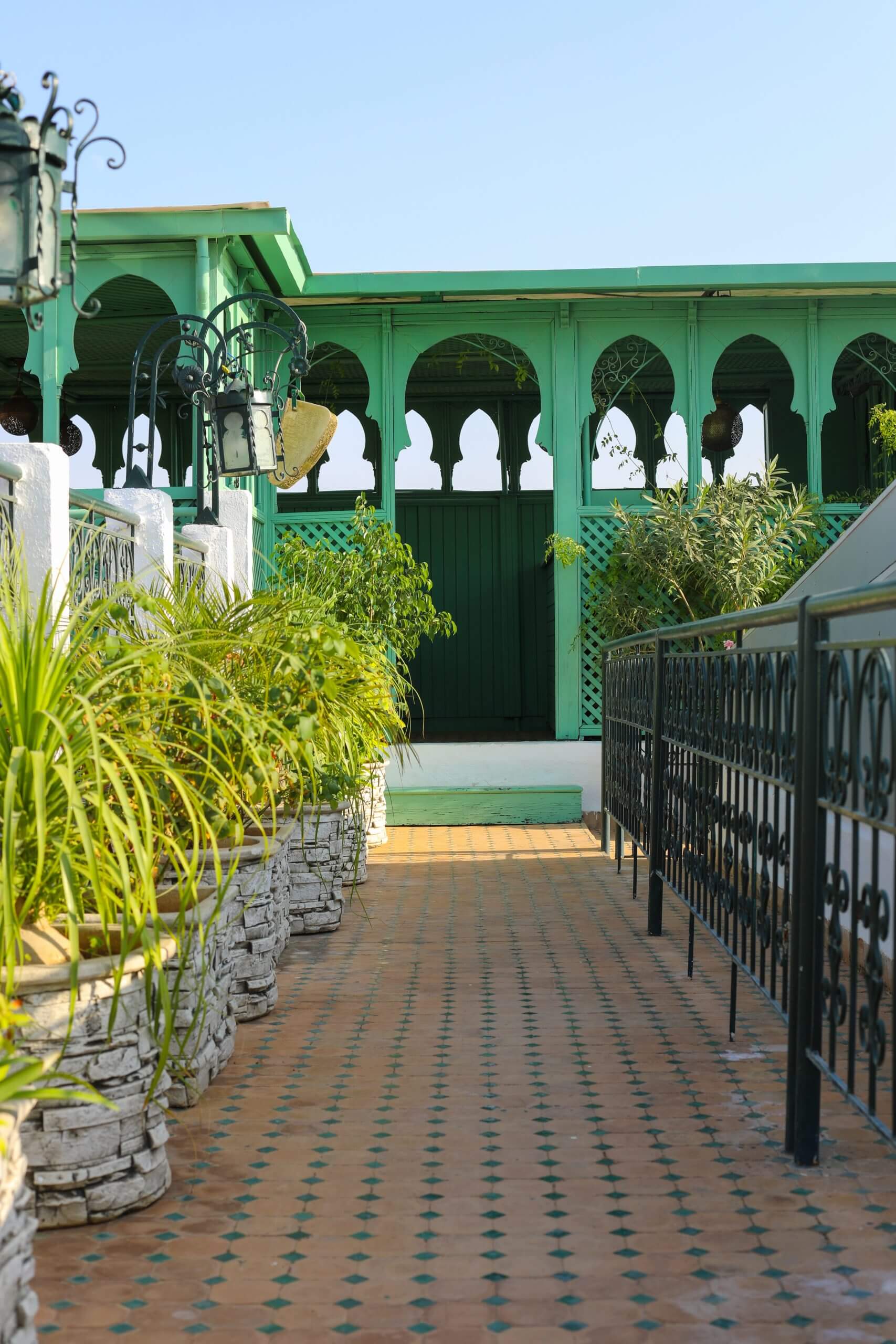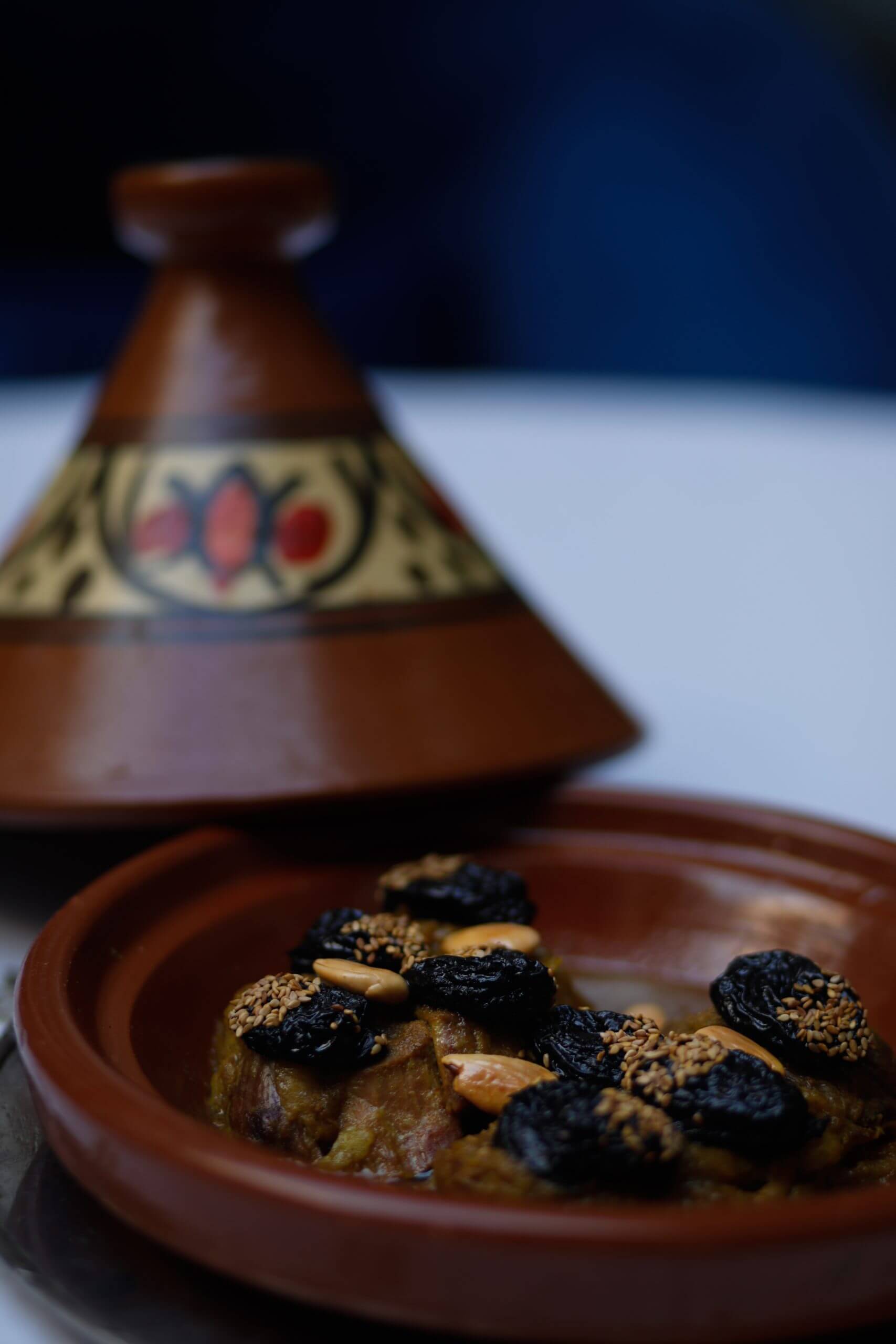 MOROCCAN COOKING Workshop
Minimum 2 people / Time: 10:00 to 14:00
Start your day with a cooking workshop to learn the culinary traditions of Fez.
Shopping in Souk, discover spices, fresh products, and crafts.
Prepare and cook a three course meal, then, dinner. (Bottle of water offered, wine not included).
Menu:
Three varieties of salads with seasonal vegetables
Tagine chicken with olives and candied lemon
Desert: Orange salad with cinnamon
Mint flavored tea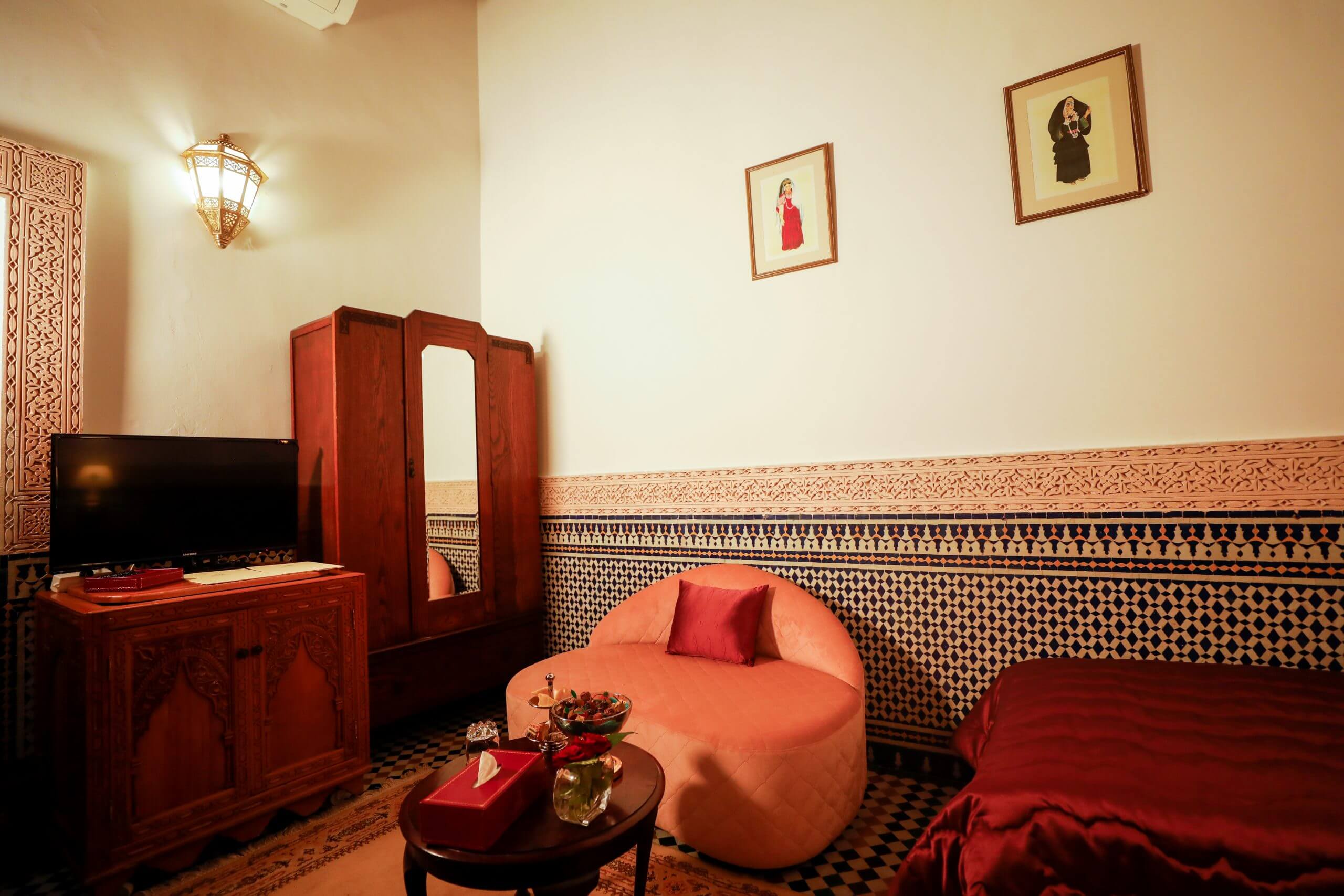 All suites and rooms, are fully air-conditioned
Satellite TV
Safe in all suites and rooms
Mini Bar
Suites with courtyard views
Internet access
Fax, photocopying and post office
Cooking class, Hammam (Traditional Moroccan bath)
Large terrace with external view of Medina
Fantastic courtyard for eating and talking, library and reading room
Babysitting on request
Laundry and dry cleaning
Guarded parking, easy to park, private taxi transport
Cultural exploration of the region of Fez offered.
Discovery of the imperial cities of Meknes and Volubilis (Roman ruins)
Moulay Yacboub Thermal Spa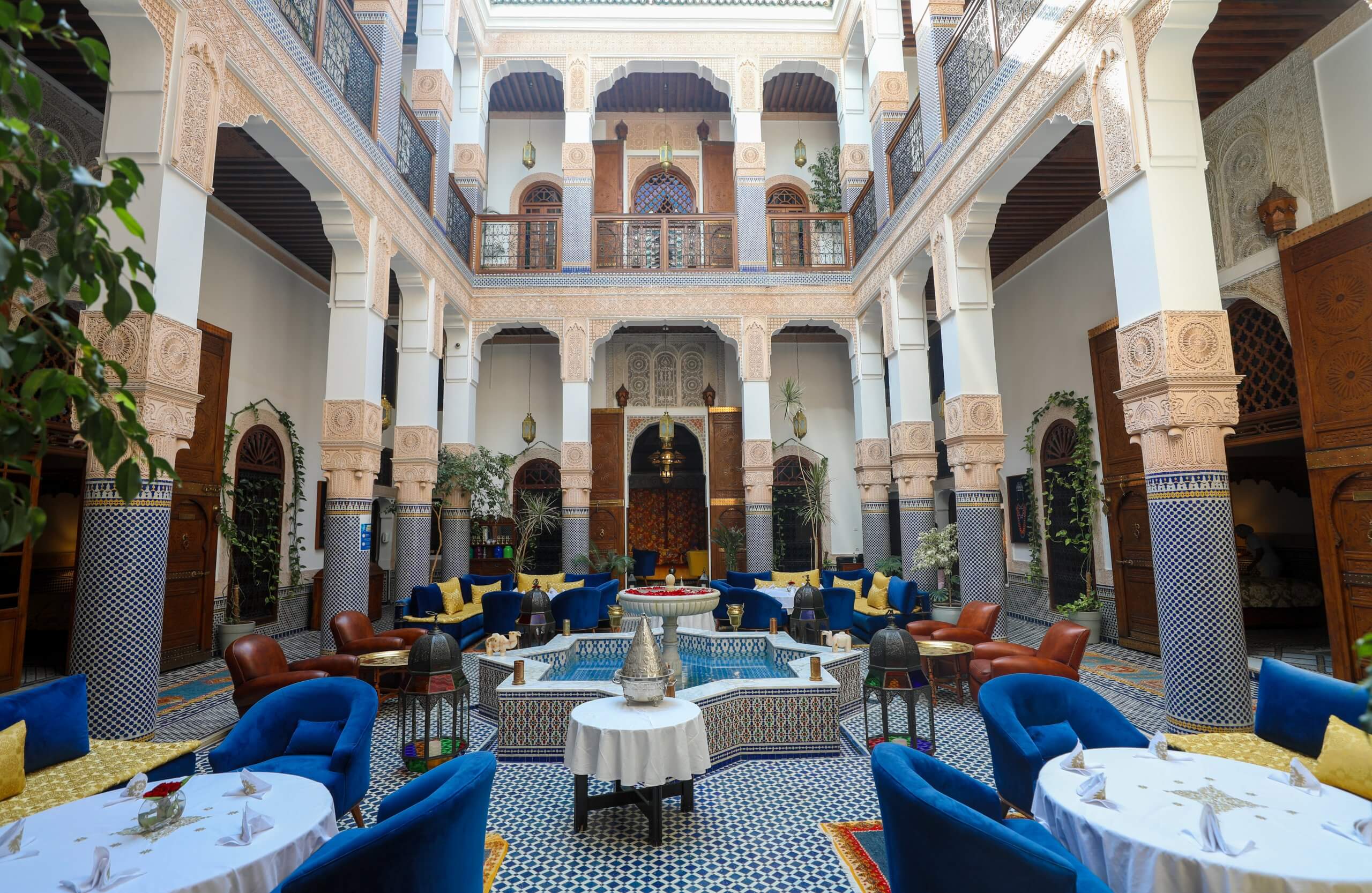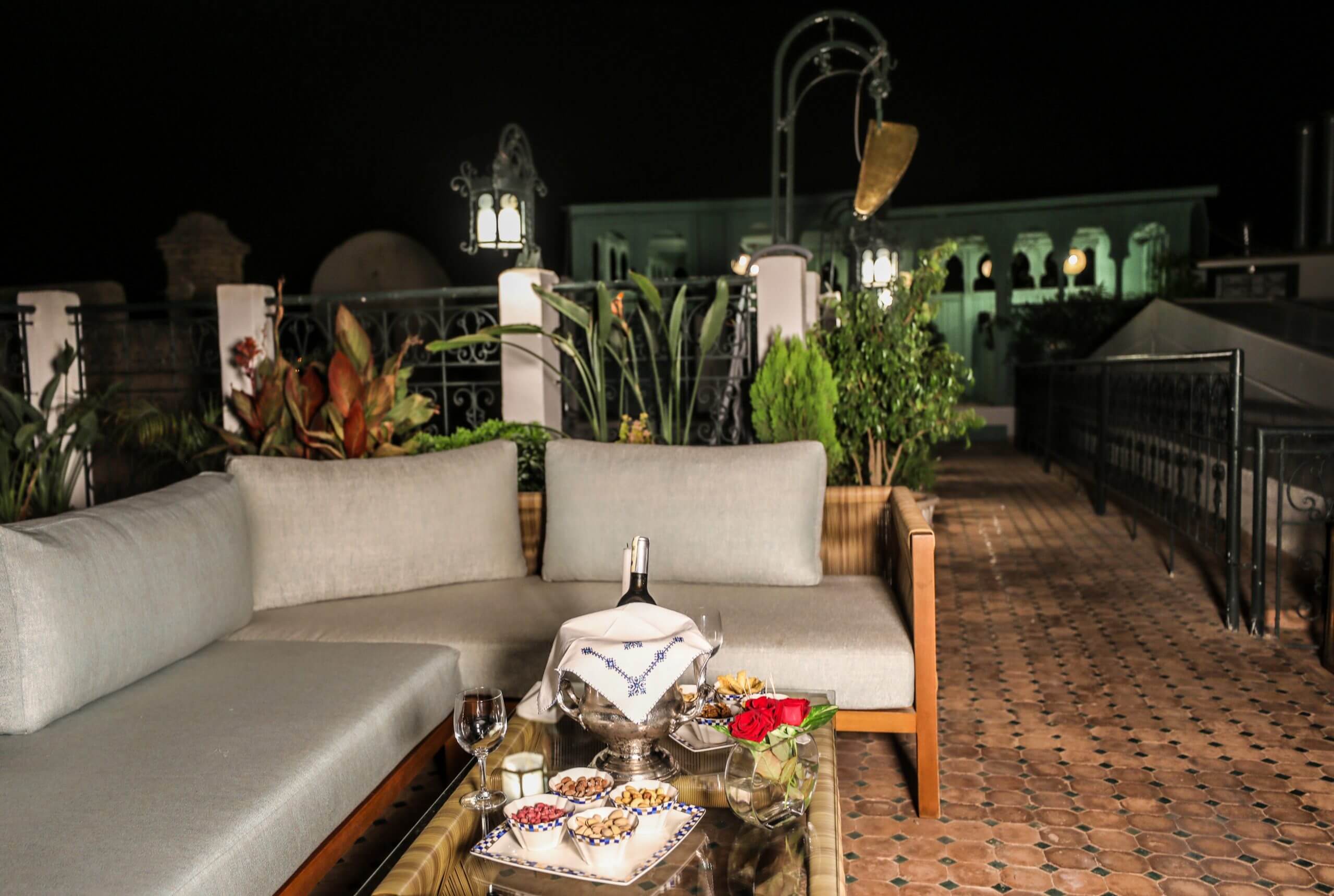 Cultural exploration of the region of Fez offered.
Discovery of the imperial cities of Meknes and Volubilis (Roman ruins)
Moulay Yacboub Thermal Spa